Renovate your Fireplace Doors, Surround, Mantel and More
Fireplace Remodel Dallas
The fireplace is the heart of your home. It's where you cuddle up with your loved ones, warm yourself on a cold day, or gather with friends to watch movies. So why not make that space something special?
If you are looking for fireplace remodeling contractors in Dallas, TX, look no further than us!
Star Fireplace Remodel is a team of experts specializing in fireplaces, hearths, and chimneys. We offer a wide range of services and can work on any size of project, from basic inspection and repairs to building custom fireplace units to remodeling those dated designs from the 60s and 70s all the way up to the chimneys.
Do you already have a gas-powered model, an electric fireplace, or the more natural and traditional log burners in place and want a makeover? We've got the perfect solution – just for YOU!
The best part! It's affordable! Let our experts help you with your next project TODAY!
Reach Out to Our Mantel Makeover Masters
Stone, Tile, Brick… Upgrade your Fireplace Material
Furnaces are one of the most popular ways to add warmth and ambiance to a home or business. They can be made of bricks, stone, metal, or even tiled on the exterior, depending on whether it's a log-burner, gas-burner, or electricity-powered. What they all have in common is to contain, concentrate and direct the generated heat safely.
There are a lot of different types of inglenooks. We're going to go over a few of the most popular variants.
The first is a gas fireplace that burns propane, a type of natural gas found in the ground. Propane burns at very high temperatures and produces very little ash, which means it's easy to clean up after you're done using it!
Another one is the oil-burning variant. This type burns heating oil, which is also found in the ground but comes from crude oil instead of natural gas. Oil burners tend to be more expensive than gas-powered variants and are generally used by people with large houses and lots of rooms that need heating.
You want the cozy heat of a hearth without any of the mess? Sounds like a dream, right! Well, it's possible—and you don't even have to buy a log cabin in the woods to get it! With an electric fireplace, you can enjoy all the warmth and ambiance of an open fire without any hassles. Just place your heater anywhere you'd like some extra heat, and you'll be surrounded by the flickering flames and crackling sound effects of a real wood fire.
Unlike actual fires, an electric furnace won't leave behind soot or ashes when you're done with it! Plus, since it's electric, you won't need to chop down trees or go out into nature to find fuel for this hearth—just plug it into an outlet and enjoy!
Then there's the vintage wood-burning hearth—this is probably what most people think about when they think "fireplace." Wood-burning units can be made from bricks or stones, or limestone. You'll need to keep your wood burning regularly, so you don't run out while you're trying to heat your house or office, but once you get it going, they're really effective!
Yeah! Yeah!! Yeah!!! A lot's been put on the plate, but the question is, "Do You Own Any of these Heaters?"
If you do, when was the last time you looked at them carefully? Are repairs needed? Is it time to upgrade, remodel or completely renovate? Maybe you're asking, "Why upgrade or renovate?" Upgrading your fireplace adds luxury to your home, improves resale value & aesthetic appeal, and of course, you get the best and latest safety features.
Whatever you decide to do, we're here to help guide you through the process of finding the right solution for you and your space. 
Give us a call today at (469) 300-3761 to schedule an appointment with our experts. They'll be glad to speak with you!
Take a look at some of our Residential and Commercial Hearth Remodeling Work
We've been at this for a while now, and we've done a lot of different types of remodeling projects.
We're excited to show you some of our jobs over the years! We've done everything from simple mantel changes to complete fireplace overhauls. We're confident that we can help you find the look you want.
We can't wait for you to see what we've been up to. Check out the photos below, and let us know if you have any questions.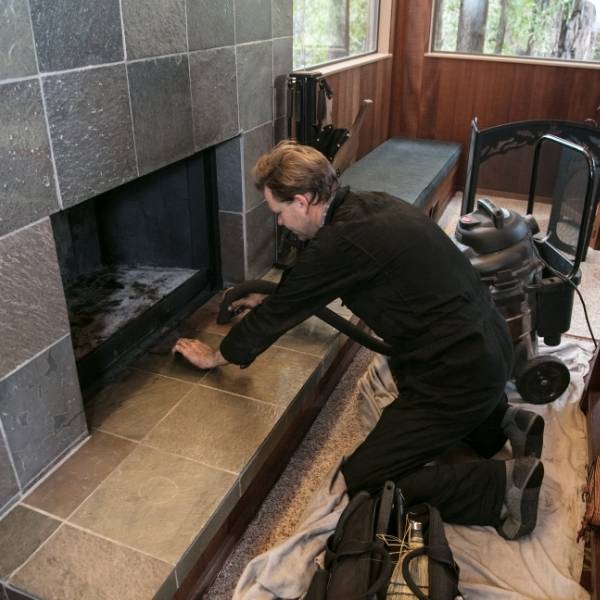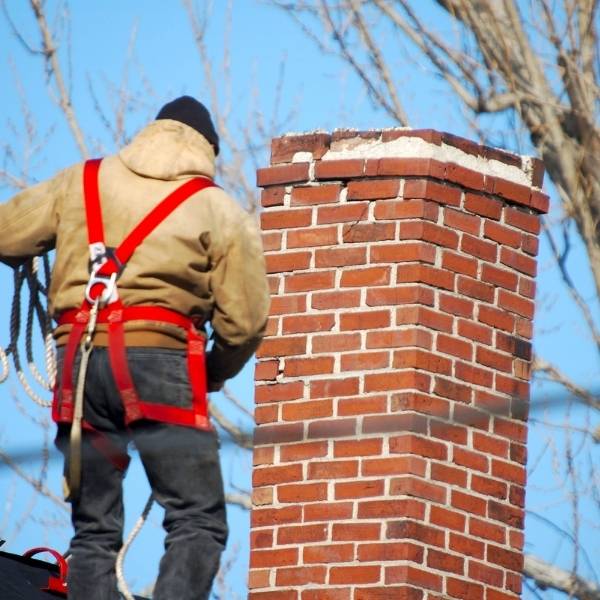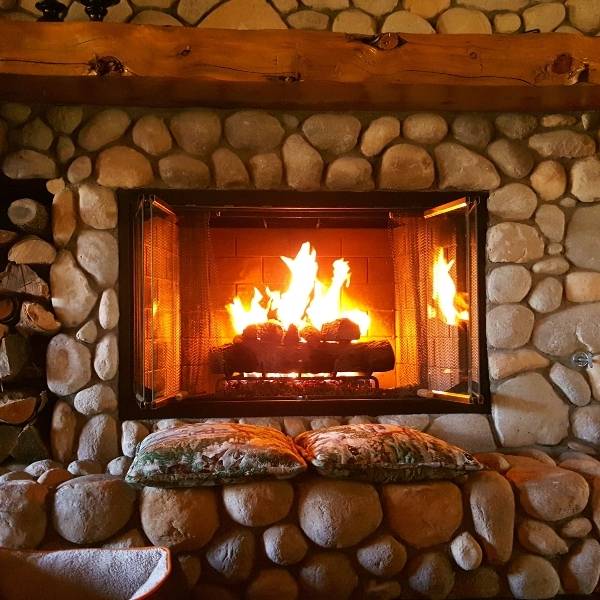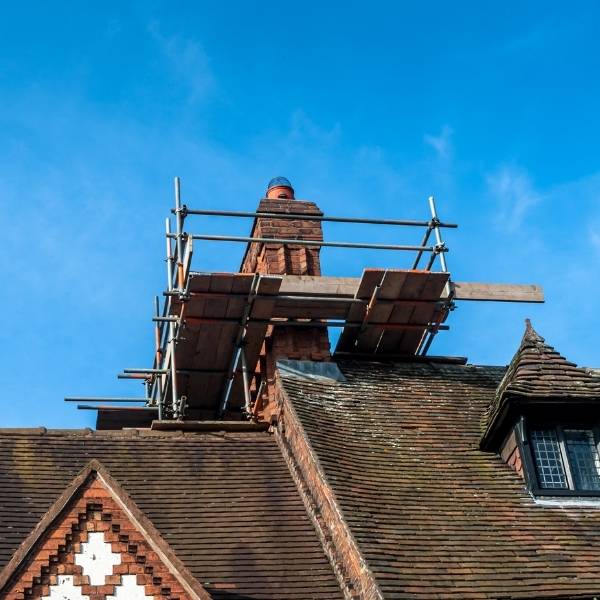 If you've got a furnace in your home or office space, there's definitely a chimney to worry about.
Chimney caps fit snugly over open flues and prevent water from entering while allowing smoke to escape through vents in their tops. They also keep critters out by preventing them from climbing up inside your chimney walls.
Without a vent cover on your chimney, all kinds of debris can build up in there, leading to blockage of the flue and eventual back drafting of carbon monoxide and smoke into your space. An uncapped smokestack will also open your property to wildlife and harsh weather – rain, snow, and ice buildup. Prolonged exposure to moisture (rainwater) can further cause structural damage and metal parts rust from the inside.
You don't want any of these troubles, do you?
Let's help you cover that thing up with the right cap!
The design of a fireplace makes all the difference. It can MAKE or BREAK your overall décor and heating experience.
Not sure where to start? We got ya!
Here at Star Fireplace Remodel, we offer a wide range of styles, from modern to traditional to classic old-world designs, and we'll work with you to find one that fits your taste!
You can have a classic, traditional fireplace with a wood chimneypiece or a more modern look with an electric insert. Suppose you want to add some extra flair to your installation. In that case, we have a wide selection of accents for your furnace – from decorative firebacks that protect the back wall of your fireplace to elaborately designed mantels made from marble, wood, concrete, or stone, intended to divert smoke to the chimney efficiently.
You can also choose different doors and frames to personalize the look even more!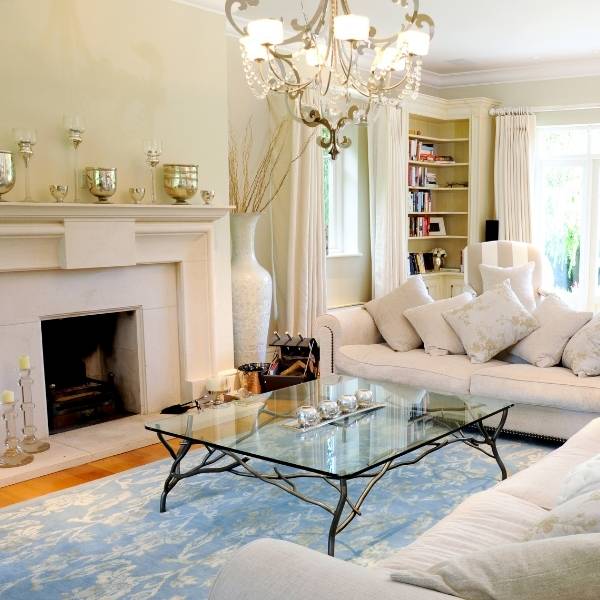 If you're looking for a furnace that's functional, modern, and sure to make your guests swoon, look no further than our Dallas fireplace experts. We don't just do fireplace renovation; we turn them into works of art that will add value to your property for many years to come. Whether you want the job done in your kitchen, living room, or family room, we'll offer you something that suits your space.
About the construction materials? Say no more! That's what makes them luxurious. We always pick the best materials on the market, starting from the mantel to the surround to the hearth, the heat safety screen, and more. So, you will not only beat the Winter months with an affordable heating source, but you'll also lounge around luxury.
Ready to experience the best of both worlds (warmth + luxury)? Contact us for professional fireplace service TODAY!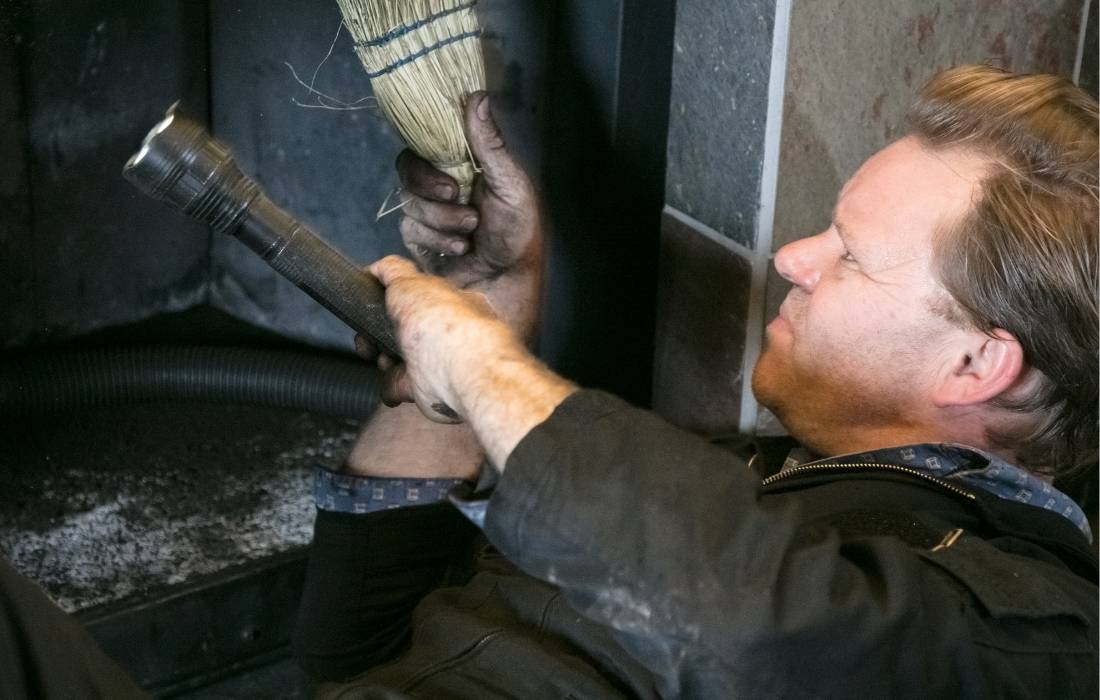 Dallas Fireplace Remodel Contractors – Redesign, Renovate, and Refurbish
We offer the best fireplace services in Dallas Texas, and we're dedicated to providing our clients with a high-quality experience from start to finish.
What all do y'all fellas do?
We do everything from small furnace repair and restoration for residential and commercial property, to a complete fireplace renovation, and we love it all! 
What areas of town do you serve?
We serve the entire Dallas TX, Allen, Plano, Frisco, McKinney, Arlington, Fort Worth, Southlake, metropolis and its neighborhoods, including homes and businesses in Preston Hollow, Bishop Arts District, Uptown, and the Perot Museum of Nature area, to mention a few. We can easily provide our services, no matter where you might be. Contact us to know if we can reach your area.
How long can I use a fireplace?
Generally, these bad boys will do anywhere between 10-15 years on average before replacing them. The exception would be electric furnaces that can last up to 20 years or more, with the heat-generating elements needing replacement every two (2) years. 
Any Guarantee or Warranty?
The cost of repairing, remodeling, or renovating a fireplace depends on the size and complexity of the project. Whatever the numbers are, trust us to provide you with a free and honest quote.
Request the #1 Fireplace Company Today
Let's Help You Build Your Dream Fireplace!
Got something in mind for your remodeling project? Or maybe you don't! Don't worry; we'll handle everything.
Our pros will help you with the redesign of your dated heating stoves so that it suits your needs and tastes. They'll get rid of all the old and worn bricks and mortar (and other materials) and replace them with brand new ones made from materials that won't pose a problem during your favorite family show time or meetings with clients.
Perhaps you have a wood-burning furnace in place and would like to upgrade it to a gas-burning style or an electric fireplace; say no more! Star Fireplace Remodel experts have got you covered.
You prefer to keep the wood-burning unit after renovation? No problem! We can elevate safety levels by installing a glass door as a protective barrier to reduce flying sparks and other hazards associated with burning wood in a traditional open-style hearth. It'll never be about the heat only; it'll also come with safety at its core and high-grade aesthetic appeal.
When we're done, you'll have an amazing-looking furnace that will be an integral part of your home—all for an affordable price! 
Whenever you're ready to build, our professionals are your beck n call! Reach out to book an appointment TODAY!